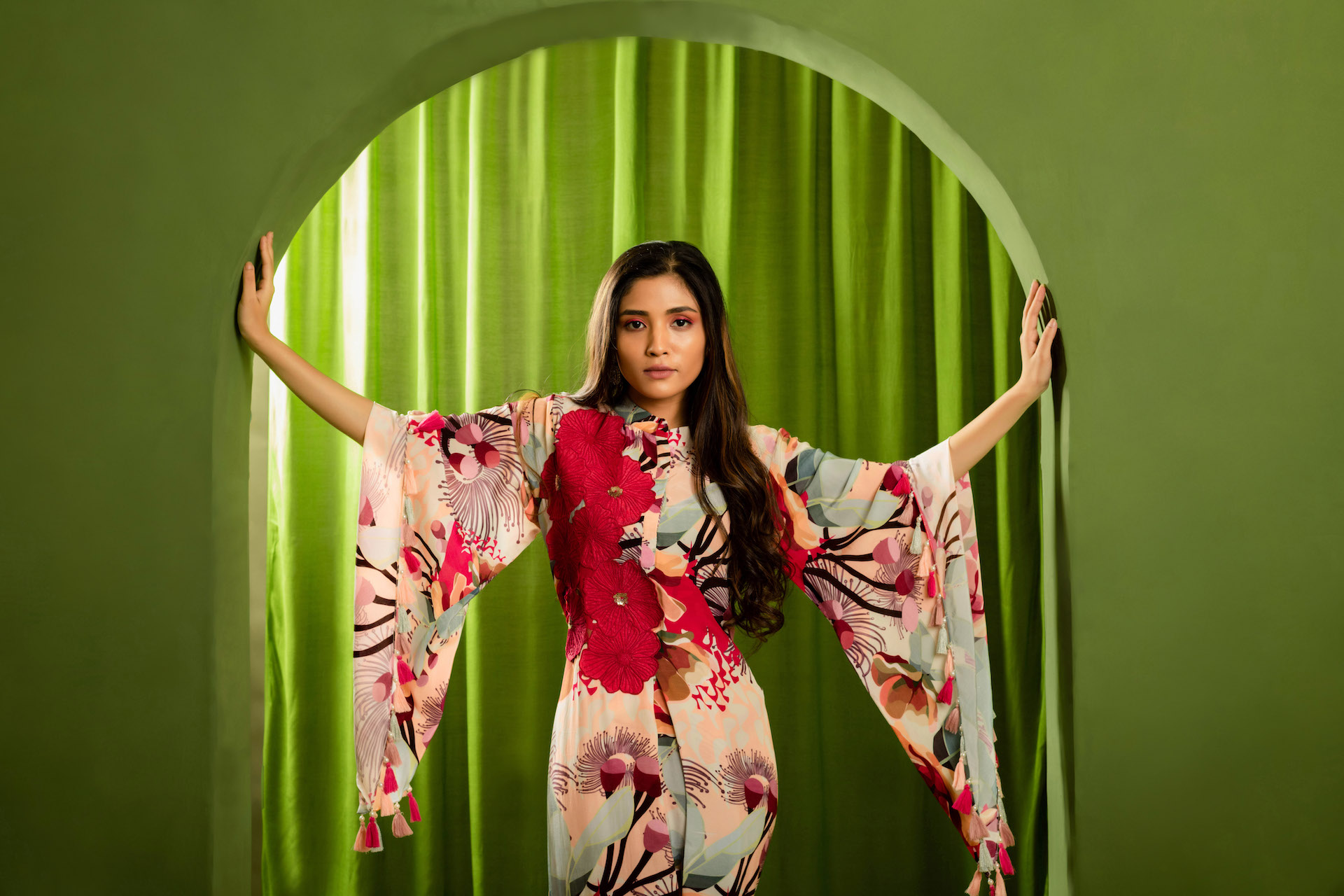 Who We Are ?
'Label NNikita Bajoria is inspired by the feminine spirit, is a fashion brand launched by the young and vibrant Kolkata based designer NNikita Bajoria in September, 2018. Growing up amidst dynamic women, with their unique sense of style, she has dedicated her collection to the women who have been comfort in times of change and guided her through unexplored trails.
The label is a contemporary prêt & fusion wear brand. It focuses on using delicate fabrics, marinated with western silhouettes and patterns for a contemporary new age Indo-western look using hand techniques such as dyeing, embroidery and in-house digital printing.
Currently we are successfully retailing from our studio in Kolkata and have previously supplied to stores all over India such as Agashe (New Delhi), Anahe (Bangalore), Fuel (Mumbai), Atrium (Kolkata), Gyaans (New Delhi), Sylk (Online) to name a few.
While executing all of our production in house, we are able to maintain strict quality control and ensure impeccable finish of every garment. Creating variations of prints, drapes and versatile dress functionalities continue to be our signature styles that we incorporate cleverly into our easy to wear outfits.
A Few Words About Our Founder
NNikita Bajoria
NNikita's love for the arts dawned at a young age when she was encouraged to pursue art and dance. Trained in Indian classical dance, she developed a fondness for expressing herself and honing a craft. She successfully earned her fashion designing degree by graduating with top honours from The National Institute of Fashion Design, Kolkata. Inspired by the cultural and artistic diversity of the fashion industry, NNikita pursued her dream of launching a fashion label and gave birth to her brand in 2018.